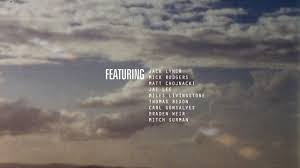 2014.04.23 UP
FOAM SYMMETRY | NOOSA FESTIVAL 2014
Foam Symmetry Presents: Noosa Festival 2014, shot over a couple of sessions at little cove.
Featuring: Jack Lynch, Mick Rodgers, Matt Chojnacki, Jai Lee, Miles Livingstone, Thomas Bexon, Carl Goncalves, Braden Weir and Mitch Surman.
Filmed & Edited by: Nick Jones
Music: Ray Charles – What'd I say
Shot on Super8 & digital.